BANNED FROM YOUTUBE! Jeff and James decided they could make their own porno movie:
It's moving day and after working up a sweat, these two college buddies cool off by removing their shirts. And when James' girlfriend shows up, they figure the best way to thank Jeff is with a threesome!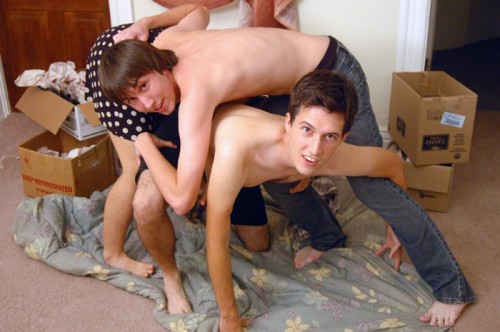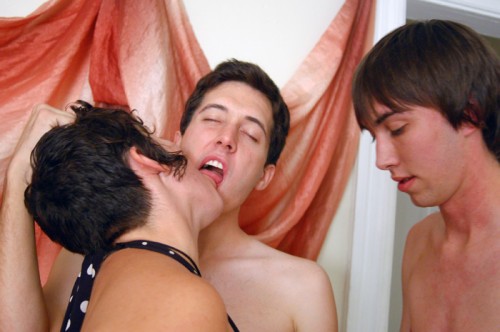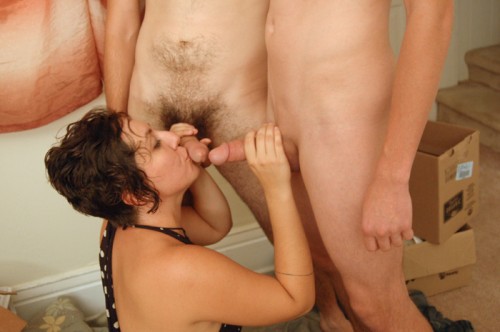 Sure the acting is pretty bad, but the way they keep giggling and mugging for the camera is pretty cute! And the they ARE hot to watch get off on Nikki sucking Jeff's cock before kissing Jeffrey. You bet he can taste Jeff's cock on her lips!
See the whole thing at StraightBoysFucking.com