Gay Boy Owen crosses over to the straight side (at least this one time)! He talks Jewel into letting Freddie fuck her while he watches!
Freddie makes it clear he does NOT want Owen to get 'to close' to him when they are naked, hard and fucking that girl. One thing leads to another and before you know it, Owen's cock is out and in Jewel's mouth as Freddie fucks her doggy style!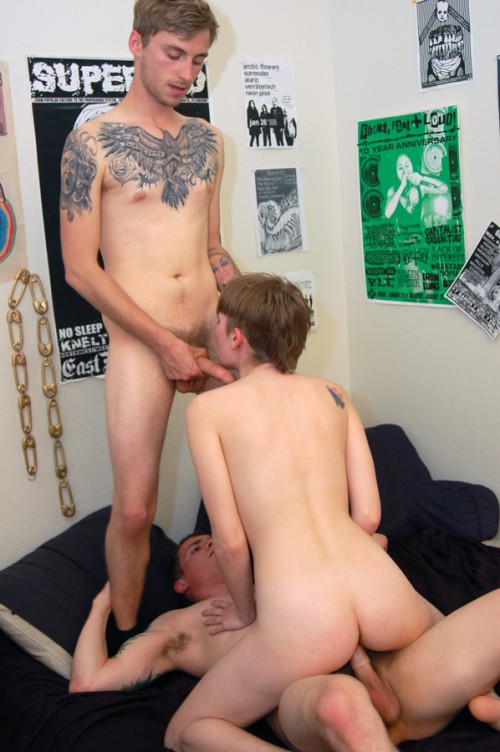 Check out the whole tawdry scene at Straight Boys Fucking!